AAA ROOFING: SERVICES
COMMERCIAL ROOFING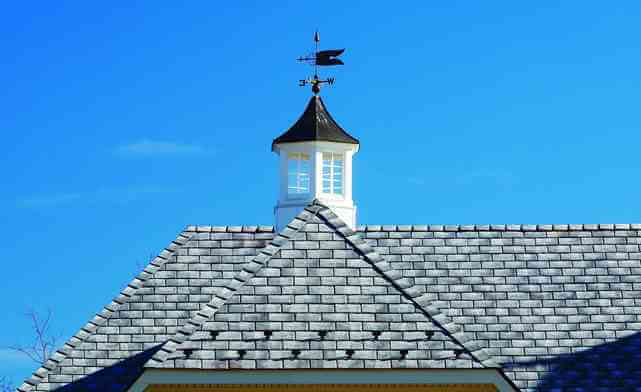 COMMERCIAL ROOFING CONTRACTOR SERVING DUPAGE, KANE, KENDALL & DEKALB COUNTIES
COMMERCIAL ROOFING: AAA ROOFING
Roofing Company has provided full-service commercial roofing to companies throughout DuPage, Kane, Kendall, and DeKalb County area since 1999. We are bonded, insured, and certified in the State of Illinois. Our roofers are experienced with all types of commercial and industrial roof applications, including flat roofs, roof replacements, and preventive maintenance. AAA Roofing has an A+-rated business by the BBB. You can count on us to complete your commercial roofing project on time, to your satisfaction and at a reasonable cost. Contact AAA Roofing Company today for a free estimate at 630-844-2553.
COMMERCIAL ROOFING SPECIALISTS
At AAA Roofing Company, our flat roofing services are highly sought after by local industrial factories, warehouses, commercial shopping centers, public schools, airport facilities, banks, churches, temples, condominium associations and other commercial businesses throughout the DuPage, Kane, Kendall, and DeKalb County area. We will construct a new flat roof for your building, using quality materials and unsurpassed craftsmanship or repair your current roof. Our family owned roofing company is highly trained and knowledgeable of industry best practices, and have access to the latest technical tools. Whether you need flat roof installation, repair, or maintenance, contact the team at AAA Roofing for the best results. For your free estimate please call us today at 630-844-2553.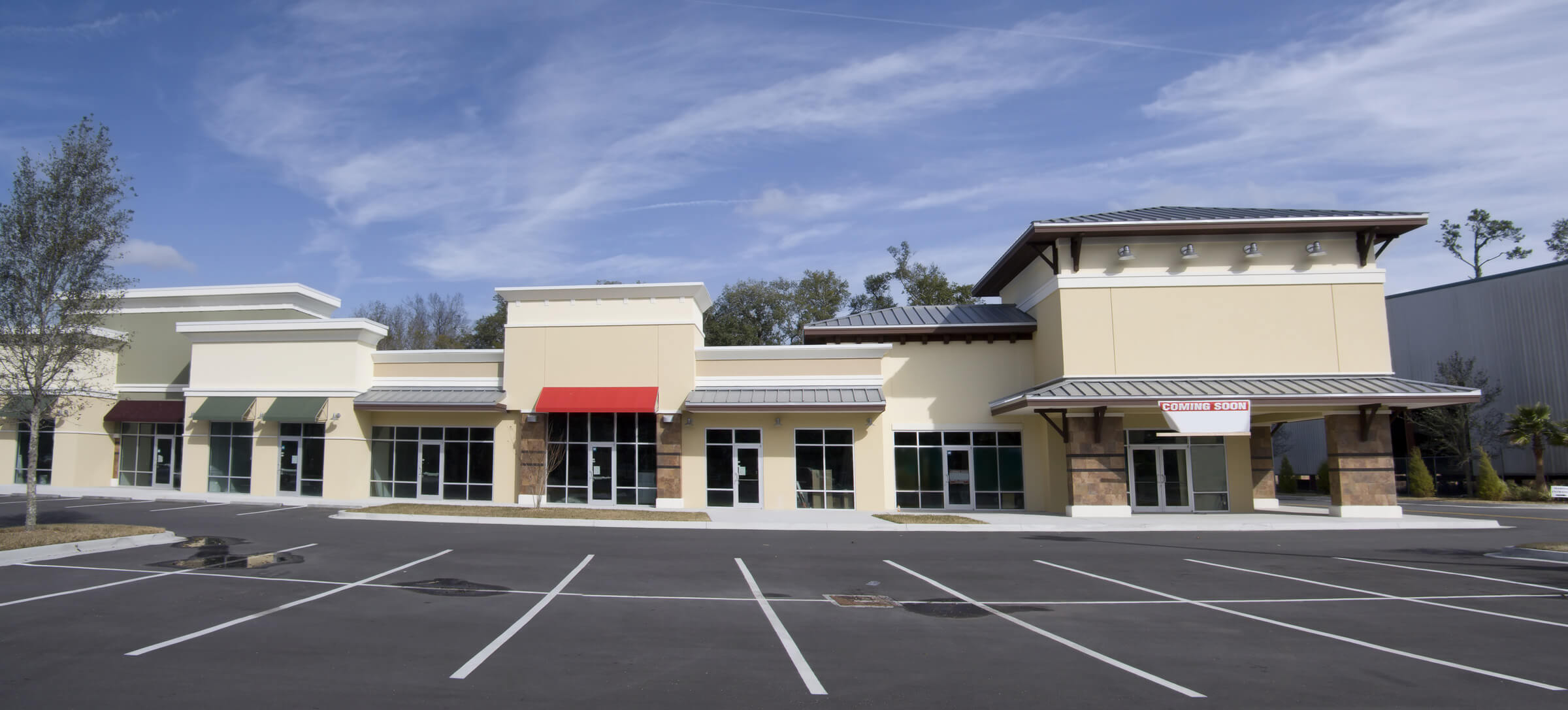 SERVING WEST CHICAGO, LISLE, DOWNERS GROVE, DARRIEN, WOODRIDGE, LEMONT, GLEN ELLYN, CAROL STREAM, BLOOMINGDALE, GLENDALE HEIGHTS, ADDISON, LOMBARD, OAKBROOK, NAPERVILLE IL & SURROUNDING AREAS
COMMERCIAL ROOFING SERVICES
New Roof Construction
Commercial Roof Replacement
Commercial Roofing Repairs
Industrial Roofing
Industrial Metal Roofing
Preventive Maintenance
Mechanical Flashings
AAA Roofing Company is extremely conscious of worker and site safety. We take extra precautions to ensure the protection of our valued employees and your property. We abide by all safety and environmental regulations. We work very hard to maintain our reputation as the ethical, honest, and reliable commercial roofing company.
Call us today at 630-844-2553, for all your Roofing, Siding, Windows & Gutter needs.
NEED A FULL ROOF REPLACEMENT?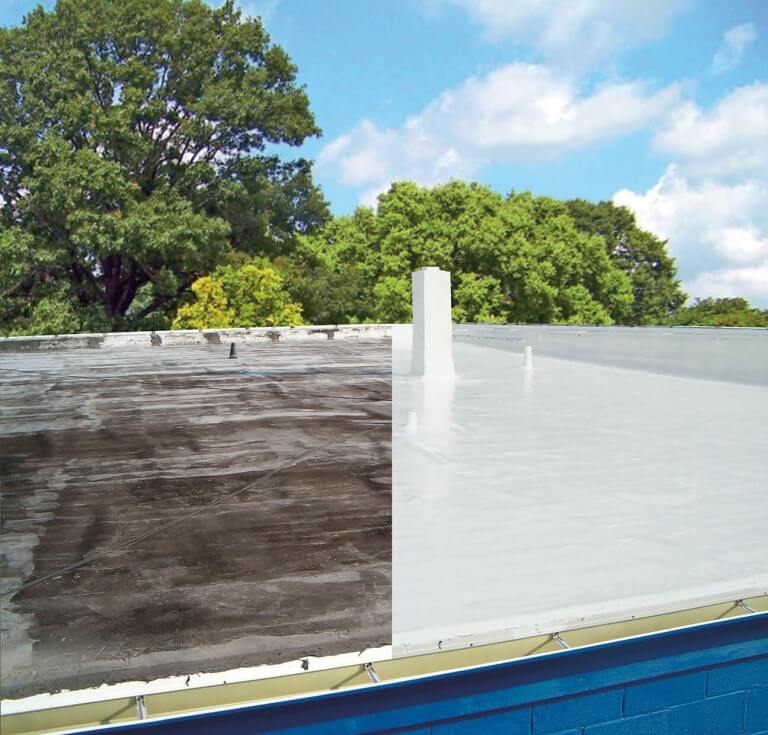 SERVING NAPERVILLE, AURORA, PLAINFIELD, OSWEGO, YORKVILLE, BATAVIA, GENEVA, ST. CHARLES, ELGIN IL & SURROUNDING AREAS
THE ONLY ROOF COATING CHOICE

LOOKING FOR THE LAST ROOF COATING YOU WILL EVER NEED FOR YOUR FLAT, METAL OR LOW-PITCHED ROOFS
If you're thinking about replacing your aging roof, think again. Replacing can be extremely costly to your bottom line. As a certified Gaco Western Roof Coating Systems applicator, we recommend Gaco Roof Coatings as your business's first line of defense against the elements, no matter what the season.
Since 1955, Gaco Western has manufactured exceptional products. Today, Gaco offers best-of-class waterproofing and insulation solutions for any variety of commercial, industrial, and residential roofing applications. GacoRoof can be applied to virtually any surface, including flat roofs, to create a seamless membrane that seals and protects against the elements.
GacoRoof Coatings are a 100% Silicone Roof Coating. It is designed as a protective coating to seal and repair existing roofs and permanently protect against leaks, permanent ponding water, and the damaging effects of severe weather.
GacoRoof Coatings is the only coating on the market that stands up to permanent ponding water without bubbling, peeling or breaking down. It will stay flexible and maintain adhesion, even under permanent ponding water or snow pack. GacoRoof Coatings will not require a recoat. Do it once and you're done.
Gaco Roof Coatings offers a 50 year limited warranty to give you the peace of mind you deserve.
Contact AAA Roofing today to learn more about Gaco Roof Coatings and how we can help you with the last roof you will ever need at 630-844-2553.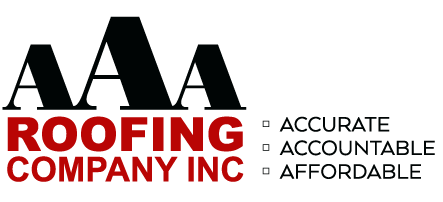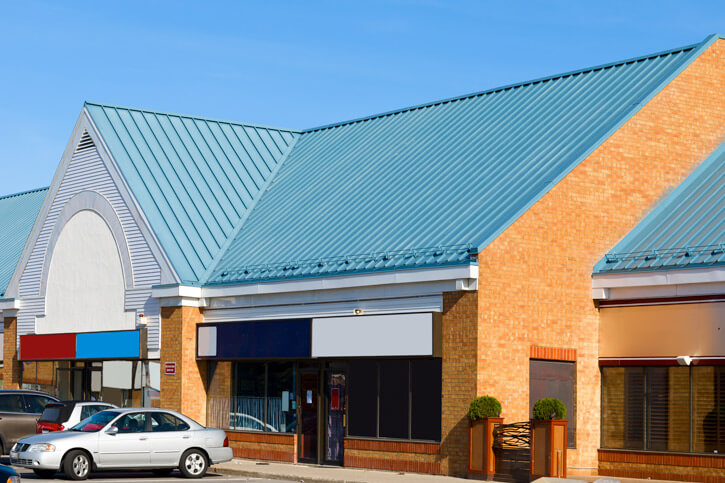 SELECTING A COMMERCIAL ROOFING CONTRACTOR
When considering a commercial roofing company, it is essential that you know the qualities of good repair team and roof installers. There are many characteristics that make a good commercial roofing company and below are several you should consider when choosing your commercial roofing contractor:
Reputation – One of the main qualities of an excellent commercial roofing Chicagoland contractor is its reputation. An excellent roofing company has a great reputation and has been dealing with the various roofing needs of many commercial property owners for years. So, if you are planning to hire a commercial roofing company, make sure to find the one with a good history. AAA Roofing Company has been servicing commercial businesses since 1999.
Permanent Location for Easy Contact – It is important that a commercial roofing contractor has a permanent address so that clients can easily contact them. If a company has a local address, then they are more likely to be there when you need them and not moving from city to city chasing storms. AAA Roofing has two locations to better serve our customers. Our home office location is located in Sugar Grove, Il.
Excellent Customer Service – Every roofing company must have excellent customer service as property owners may need roofing assistance on a escalated timeline. Don't let a contractor make you look bad because they do not care about customer service. Our top priority is taking care of your tenants so they are happy and consume less of your time. At AAA Roofing Company you deal directly with the owners. We are on every job and oversee the work from start to finish.
Provides Best Quality Commercial Roofing Installers – A good commercial roofing company provides the best quality commercial roofing services that are guaranteed to deliver results and satisfaction.
Offers Services at Affordable Rates – Aside from providing the best services, a company that was established with a good reputation also offers its services at affordable rates to help its consumers save money without sacrificing quality and other essential factors in commercial roofing. Contact us today for a free estimate and see how AAA Roofing Company can help save you time and money. Call 630-844-2553.
Knowing the qualities of a good commercial roof contractor can give you an edge most particularly if this is your first time to hire one for your commercial property. You can count on AAA Roofing Company to do the job right the first time!
COMMERCIAL ROOFING: ABOUT AAA ROOFING
AAA Roofing Company Inc. is a local family owned and operated company, with locations in Naperville IL and Sugar Grove Il. We have been proudly serving residents and businesses across the Fox Valley and Dupage County since 1999.
At AAA Roofing our top priority is making sure every customer is 100% satisfied with the quality of our work and their experience with our company. Our policy is to be open and honest with every customer, from start to finish. Once you hire us for a job, you can rest easy knowing that we will take care of everything so you don't have to. From the materials to the required permits, let us handle everything. You'll always know just what to expect from AAA Roofing in terms of products, scheduling and cost.
Whether you need a roof for your new home, repairs on an existing roof, gutter or siding, we are here to help. We've served countless homeowners in the last few decades, and we are always happy to work with both new and existing customers. The safety and value of your property should always a priority. We offer complete roofing services, with siding, gutter & window installations, you can be sure your home is always in top shape. Contact AAA Roofing today for you free estimate at  630-844-2553.
Whether you need a roof for your new home, repairs on an existing roof, gutter or siding, we are here to help! We've served countless homeowners and we are always happy to work with both new and existing customers. The safety and value of your property should always be a priority.  Our roofing, siding, gutter and window services ensure your home is always in top shape. Fill out the form or call the number below to talk to one of our customer service representatives.