AAA ROOFING: How to Find Reliable Roofers Near You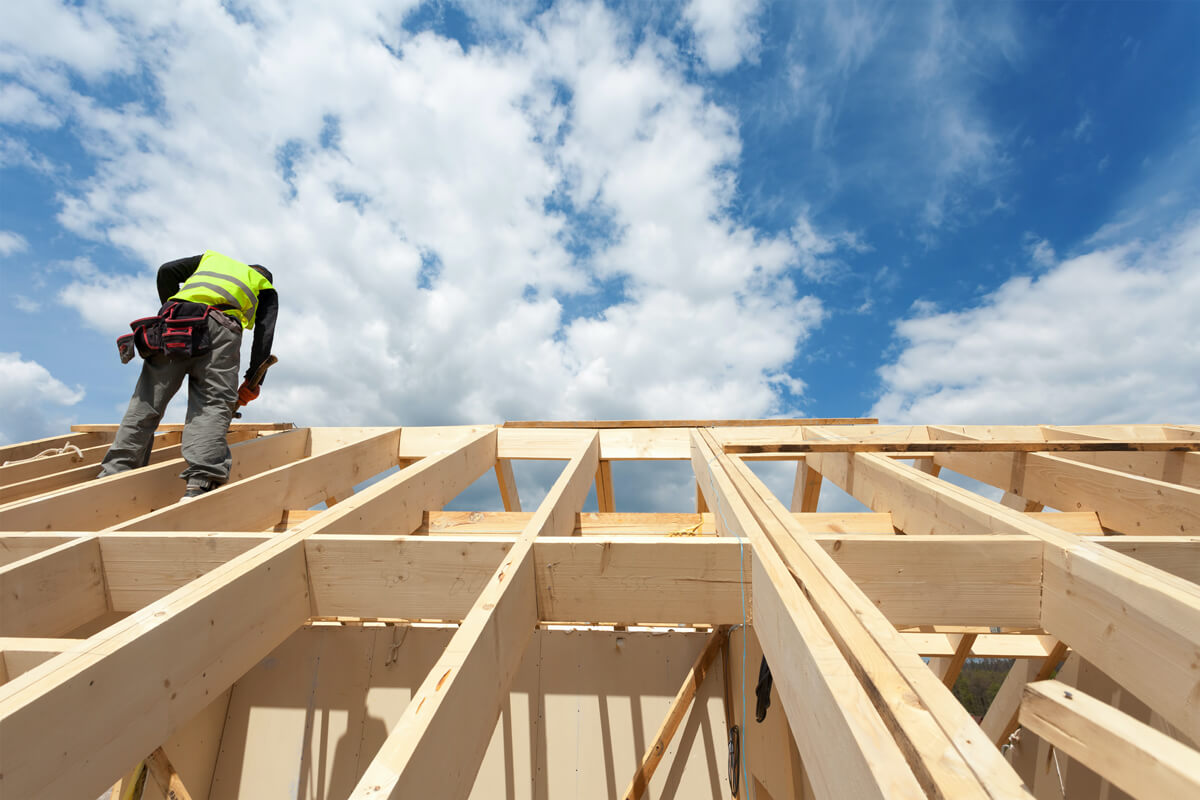 SERVING NAPERVILLE, AURORA, PLAINFIELD, OSWEGO, YORKVILLE, BATAVIA, GENEVA, ST. CHARLES, ELGIN IL & SURROUNDING AREAS
The investment in a new roof can add value to your home, protect your property's structural integrity, and help you to have peace of mind. At AAA Roofing Company, you can expect to find the highest quality materials and the most talented professionals, people who will work closely with you to ensure your needs are consistently met.
How to Choose a Reliable Roofer Near You
There are a few specific things to look for when you are considering your options for a roofer. Some of the most important things to look for include:
What are the company's ratings?
Read through reviews of the company. Find out if they have a strong level of customer service and being on time. Does the company show up and respond to problems if they occur? Do they listen to their customers' concerns? 
You can find reviews for most companies online. Look to the Better Business Bureau for another source of information. Find their LinkedIn and Facebook pages to read through reviews. Even Google reviews can provide some valuable information.
What level of training does the team have?
Ask questions about the roofing technicians themselves. How are they hired, and what level of experience do they have within the roofing industry? Find out what type of training employees receive in areas such as safety and ensuring warranties are met. You may also want to choose a roofing company that performs background checks or has employees that have been with them for many years. All of this adds confidence in their service.
Licensing and insurance in place? 
Talk to the company about their licensing and insurance. You want to be sure they are licensed to provide roofing services within your area. When a storm blows through an area causing damage, many out of town roofing companies may come in to help. However, if those people are not licensed in your area, it can be hard to know what type and quality of workmanship you'll get from the work they do.
Ask for verification that they are legally allowed to work in your community. Then, ask to see proof of insurance to help minimize the risk of an accident or injury causing you financial loss. 
Learn About the Company
As you consider the options in companies in your area, make sure to focus on the service and support the roofing company provides to you, even if you just contact them for the first time. Some key things to consider include:
Does the company return your phone call quickly? 
Do they do as they say they will do by being available and making the time to reach out to you?
Does the company offer enough of the types of roofing products that you want to consider for your home, such as the manufacturer options?
Find out if the company offers a warranty on their products as well as on their workmanship.
Discuss the company's ability to help you with roofing needs in a timely manner. Is there a long wait before they can get the job done?
Take some time to consider your goals for this project. You may have a budget in mind. You may even need some help with innovative and energy-efficient roofing options. It's a good idea, then, to find a roofing company that you feel good about working with on this project.
Are You Ready for a Consultation?
Set up a quote for a new roof on your home from AAA Roofing Company. With our experience and passion for providing exceptional service to our clients, you can feel good about working with our team.
Whether you need a roof for your new home, repairs on an existing roof, gutter or siding, we are here to help! We've served countless homeowners and we are always happy to work with both new and existing customers. The safety and value of your property should always be a priority.  Our roofing, siding, gutter and window services ensure your home is always in top shape. Fill out the form or call the number below to talk to one of our customer service representatives.